Practical ideas for decorating small apartments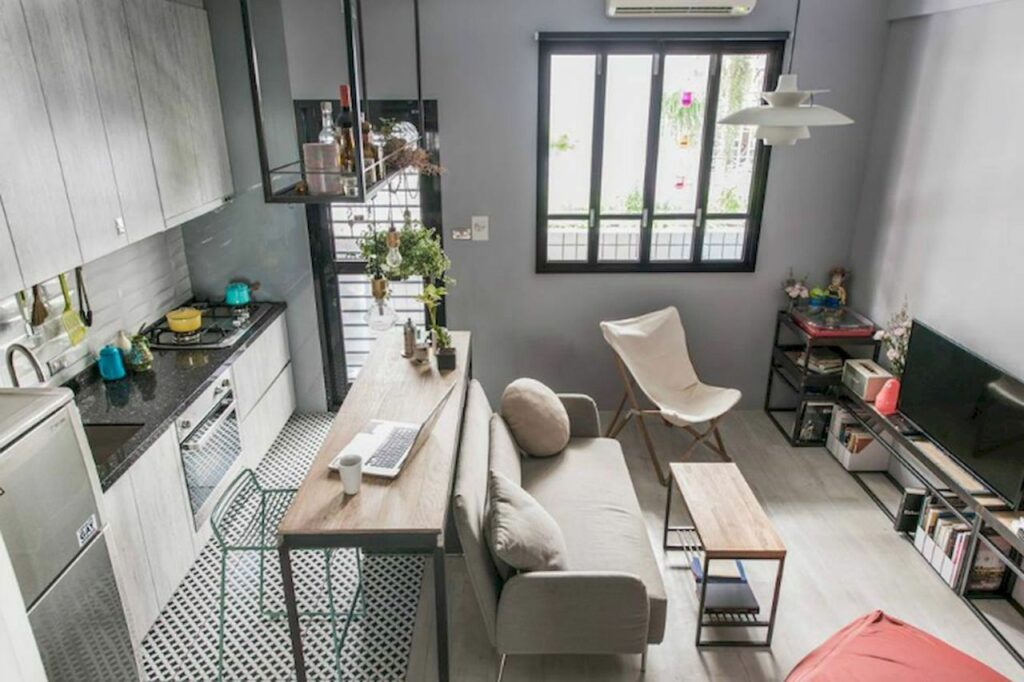 The spacious apartments are a thing of the past, at least as a general rule, since a few years ago the builders decided to do everything smaller in order to build more flats and, therefore, earn more money. If you're looking flat or have already found one and is very small, do not despair, throwing imagination and desire can decorate it perfectly and make the most of every corner.
We must also say that small apartments have several advantages, especially my two I find very interesting. On the one hand, they are cheaper than those that are larger, obvious as the price is calculated based on the square footage. On the other, you will have much less to clean, and that is very much appreciated, especially if you usually do not have much time for it.
Decorating small apartments?
The first thing you have to do is look forward to the floor, thinking about how to decorate it like your ideal floor as they really are nothing but walls and floor, the interior will be what you want it to be. Think about the atmosphere you want to achieve, always looking for options that allow you to get more out each space and make it look larger whole. That is the key, if you know how to take advantage of every inch, you'll get everything you set your mind to decorative level.
As currently there are many small floors, furniture and decoration firms are very sensitive to small spaces, which offer a number of solutions that definitely are perfect for any housing shortage meters.
Lighting
One of the main problems we usually find us in the small apartments is that the lighting is usually quite low, because they do not want to take up much space with windows. If yours is the case, a good trick is to paint the walls white for natural light is maximized, and also put some mirrors that reflect light entering through the window. Both formulas provide more natural light and need not spend too much artificial.
Returning to the painting, a good trick is to paint a wall one color and the other in white, it helps create an effect amplitude is very interesting to bounce the natural light in both colors.
Lack of space
We know that the main problem of small flats is the lack of space, and if you own the solution for larger rooms is very simple: throw partitions. Logically, you must first inform you if the partition in question can be pulled, so you can redistribute the floor according to your tastes and needs.
Clearly this is a major investment, but a friend did recently and it was the spectacular floor. If you leave everything open space, loft, you can separate rooms with screens, Japanese panels or sliding doors.
Separate rooms
Separate environments are essential to make better use of each space, especially when it comes to small rooms. The most common is to do with Japanese screens or panels, for example to separate the seating area in the living room of the dining area. If you put one hinder rather, chooses to separate areas with carpets, it is more visual and perfectly fulfills its mission.
Furniture for small apartments
Finally, the furniture, certainly very important to choose them to fit the space and can use them as much as possible. Many times we have more than we need just in one day is good for us to have it. For example, it is not necessary to have a table for 6-8 with their chairs if we are two, it is better to put a small table that is extensible and having the just chairs and other folding who are not in sight when we receive visit.
For the living area and the bedroom you can find many practical and original solutions, such as a sofa that turns into bed at night or a platform under which leaves a mattress, being above the computer desk and pulling out the bed when about sleeping.